Laird Technologies designs and manufactures customized, performance-critical products for wireless and other advanced electronics applications. The company is a global market leader in the design and supply of electromagnetic interference (EMI) shielding, thermal management products, signal integrity components, antenna solutions, as well as radio frequency (RF) modules and wireless remote controls and systems.

The Bergquist Company is a privately held, family owned business started by Carl Bergquist in the 1960's. The company began by distributing electronic components in the upper Midwest and now consists of three main divisions: Thermal Products, Membrane Switches and Touch Screens.
Global supplier of thermal interface materials, professional thermal management solutions providers; SinoGuide Technology Co.,Ltd. was established in 2007, is a leading Chinese developer and manufacturer of products for Thermal Interface Materials(TIMs), for cooling the electronic devices.
Thermal Pad hermal Conductivity:
0.2 W/m.k
1.0 ~ 7.5 W/m.k
30~50W/m.k

Dow Corning provides performance-enhancing solutions to serve the diverse needs of more than 25,000 customers worldwide. A global leader in silicones, silicon-based technology and innovation, Dow Corning offers more than 7,000 products and services via the company?ˉs Dow Corning® and XIAMETER® brands.

CHOMERICS is a global supplier of EMI shielding, thermal interface materials, plastics and optical products. We offer a worldwide network of applications engineering support, manufacturing facilities, and sales offices.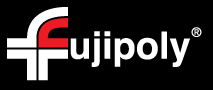 Fuji Polymer Industries was established by a joint capital venture between Dow Corning and Chugai Bussan in 1978 as a company that would specialize in the secondary processing of industrial silicone rubber.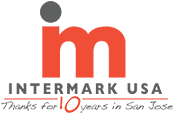 INTERMARK (USA), INC. (IM) was established in 1990, as the USA branch operation for KITAGAWA Industries Co., LTD (KG). Based in Nagoya, Japan, KITAGAWA was founded in 1955 (publicly owned company since 1996) and became soon a leading worldwide supplier for a variety of components for the electronic industry.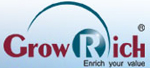 Grow Rich Co., Ltd. with over 10 years of experience is well known for being a reliable source of quality products in silicone rubber field. For many years, our products are marketed to Taiwan and around the world through the distributors and agents.

JunPus International Co., Ltd. straight stand by the Garment Manufacturer was established from 1978 years, and since 2003 years July started to lead in Environmental Materials department AND IT department, neoprene sheet, thermal compound,thermal paste,thermal interface materials.

3M: Thermal tape, pads and epoxies; 3M is a diversified technology company serving customers and communities with innovative products and services. Each of our seven businesses has earned leading global market positions.

Shin Etsu: Thermal greases, thermal gels, Phase Change Material and more
Our goal is to provide a high performance, cost-effective, high-quality product every time, on time!
http://www.thermalpad-china.com