SinoGuide Technology has introduced specially formulated thermal interface pad materials that simplify board-level maintenance by reducing material tearing during disassembly for re-work and repair. TCP and TC series thermal interface materials feature a unique hardened top surface. This one-sided surface treatment is less tacky than the opposing contact side, allowing the thermal pad material to consistently adhere to either the electrical component or opposing heat sink. The hard surface releases quickly and easily from its component without tearing or damage. TCP and TCI series thermal pad materials are available in seven different formulations and offer thermal conductivity from 1.0 to 7.5 W/m.K.
For more information on thermal pad materials modulus refer to SinoGuide website http://www.sg-thermal.com/Thermal-Pad/.
These materials vary widely in terms of their performance (i.e., thermal, electrical, and physical properties), their general appearance, and their mode of application. Among the most commonly used classes of thermal interface materials are: thermal greases, cure-in-place thermally conductive compounds, gap filling thermally conductive elastomeric pads, thermally conductive adhesive tapes, and phase change materials.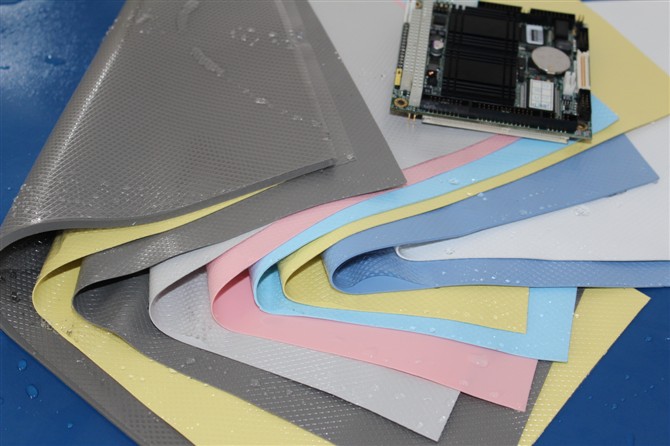 TYPICAL APPLICATIONS FOR SinoGuide THERMAL PAD MATERIALS
-Led Lighting, LCD TV, Telecom device, wireless Hub,NB, PC, power supply etc
-Radio base stations
-HEMT (HEMT = high electron mobility transistors) including GaN transistors
-Microwave packages for HPA (High Power Amplifiers) and MMIC (monolithic microwafe integrated circuits) in radar applications
-Chip-on-board technologies (COB)
-LDMOS transistors (LDMOS = laterally diffused metal oxide semiconductor)
-Laser diodes
-Crystal carriers for solid state lasers
-High-power LEDs, single-emitter LEDs, multi-emitter LEDs
-IGBT modules for electric automotive drive systems (EV/HEV)
We are able to custom cut these materials for you using a variety of machine capabilities such as Laser and Waterjet cutting or high speed die cutting. Because we continually order many of these materials, we can offer quick turnaround and delivery for completed parts.